11-13th October 2019
#BUDSC19
Bucknell University Digital Scholarship Conference 2019
Lewisburg, PA, USA
Video Recap
From Wonder to Action: the Journey of Digital Scholarship
#BUDSC19 is committed to expanding the definition of digital scholarship to be more inclusive across diverse communities, both inside and outside of academia. The conference will bring together a broad community of practitioners–faculty, researchers, librarians, artists, educational technologists, students, administrators, and others–engaged in digital scholarship both in research and teaching who share an interest in the journey of digital scholarship. We look forward to building on the success of the last five years, in which we came together to discuss challenges, share working models, reflect on projects, and inspire new avenues for actively including students in scholarly pursuits.
Join us to discuss the Journey of Digital Scholarship, where wonder leads to action.
Bucknell University
With 3600 Undergraduate students Bucknell University is a national university where liberal arts and professional programs complement each other.
Celebrating 6 Years
In 2019, the Bucknell University Digital Scholarship Conference is celebrating its sixth year.
Safety and Inclusion
We are committed to providing an environment where all participants feel safe, included, and comfortable at the conference.
#BUDSC History
165
institutions represented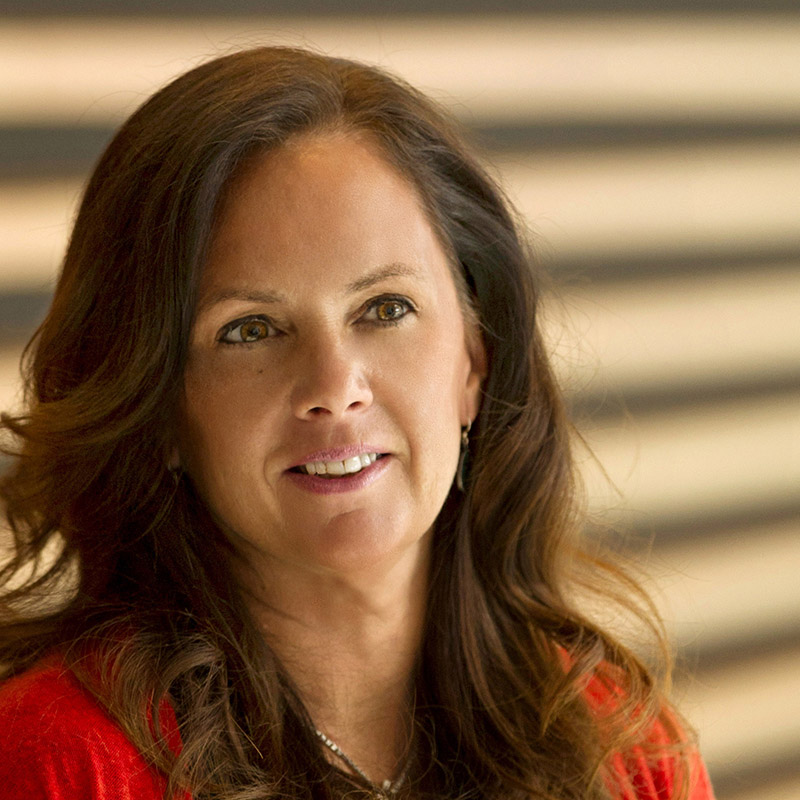 Jane Alexander
Chief Digital Information Officer for The Cleveland Museum of Art
Jane Alexander is the Chief Digital Information Officer for The Cleveland Museum of Art (CMA). As CIO, Jane is responsible for creating awe-inspiring and iterative digital projects that support a vision of innovation, technology implementation, and digital transformation that best exemplifies the mission of CMA. With an eye toward organizational transformation, Jane spearheads the strategy, concept, design, and implementation of interactive experiences. Additionally, she leads the department that oversees applications, technical, media and support services.
Since 2012, Jane has led the many iterations of ARTLENS Gallery, the multi-faceted, innovative experience that inspires visitors to the museum to look closer and dive deeper in order to establish a connection with the museum's extensive collection. Using award winning and cutting edge digital technology, the ARTLENS Gallery seamlessly integrates fun and learning while endowing visitors with helpful skills to enhance their appreciation of the art throughout the museum. In 2019, Jane led the CMA's comprehensive Open Access initiative, which allows the public to share, collaborate, remix, and reuse high resolution images of 30,000 public- domain artworks and metadata for 61,000 artworks for commercial and non-commercial purposes. Both of these projects have won numerous national and international awards and have been featured in a wide variety of national publications.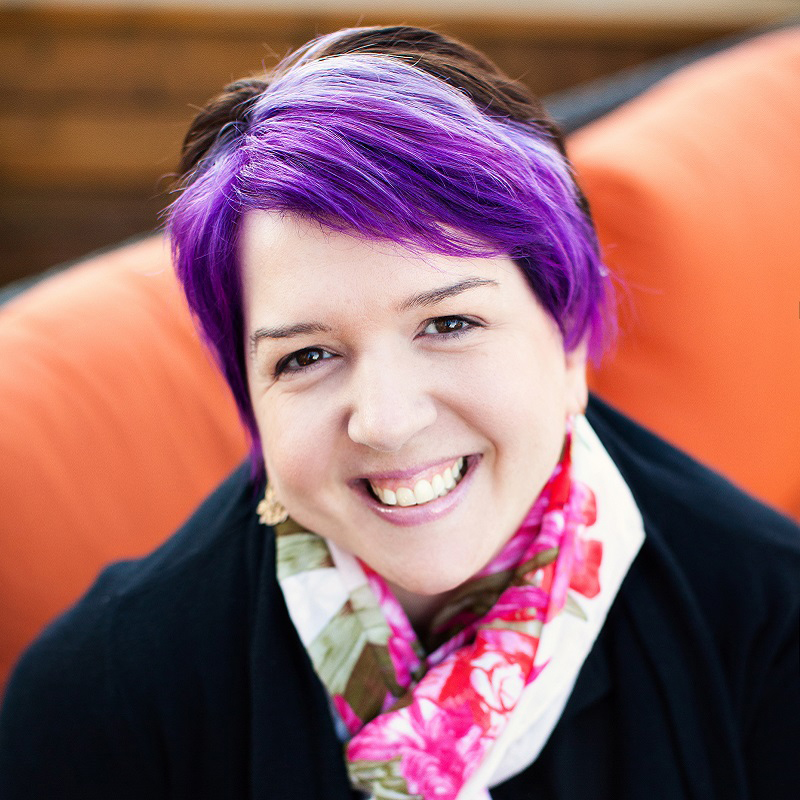 Jean Leggett
CEO, One More Story Games
Jean is the CEO and co-founder of games & edtech startup One More Story Games. Alongside games veteran and husband of 23 years, Jean and Blair have developed a simplified publishing platform to help non-coding storytellers create and publish narrative games. Their vision is to re-engineer literacy through video games. They've raised over $500,000 since the company's inception in 2013.
Jean received a Bachelor of Arts in English from Simon Fraser University, has been a certified professional coach since 2010, and has spoken to international audiences since 2005 as a motivational speaker, educator and stand-up comedian. She's also the lead writer on a game adaptation of #1 NYT bestselling author Charlaine Harris' Lily Bard series about a sexual trauma survivor dealing with PTSD while solving crimes. Jean is currently teaching a post-graduate class on Story, Missions & Quests at Sheridan College in their video game design program.
/

Logistics

Click the icons below for information on #BUDSC19.
Travel Options
Driving?
For driving directions and information on nearby bus and train stations, airport shuttles and rental cars, please refer to Bucknell University's directions to Bucknell webpage.
Flying?
If you are flying in for the conference, there are four airports in the area. Williamsport is about 30 minutes from Lewisburg but has fewer flights. The Wilkes-Barre/Scranton, Harrisburg and State College airports are one hour away from Lewisburg but have a larger selection of flights. It's worth comparing prices at the different airports as you can often find very good deals by flying in to one airport and out of another one.
Need Transit?
Here are two companies that provide shuttle service between Bucknell and local airports:
If you'd like to connect with other attendees to coordinate transportation please share your travel needs and contact information in the following Google Doc:
http://bit.ly/BUDSC19_Travel
Conference Venue
All conference events (other than the opening reception in the Weis Center Lobby) will take place in the Elaine Langone Center at Bucknell University.  From U.S. Highway 15 enter campus at Moore Avenue (brick and concrete Bucknell sign).  The Elaine Langone Center (LC) is located on the right side (on a hill) at the intersection of Moore Ave. and Seventh St.  Parking is available across the street along Moore Avenue or in visitor spaces adjacent to Moore Ave.
Registration for the conference is located on the 2nd level.
Campus map with conference location and parking information (.pdf file)
Online campus map
Preferred Lodging
Hampton Inn Lewisburg
For reservations:  http://group.hamptoninn.com/budsc19
Or call: 570.522.8500
Room Block Expires: September 11, 2019
Hampton Inn
140 International Dr.
Lewisburg, PA 17837
570.522.8500
Country Inn and Suites
For reservations, call: 570.524.6600
Room Block Expires: October 1, 2019
Country Inn & Suites
134 Walter Dr.
Lewisburg, PA 17837
Comfort Inn & Suites
For reservations, call: 570.524.8000
Room Block Expires: October 1, 2019
Comfort Inn & Suites
4775 West Branch Highway
Lewisburg, PA 17837
Other Hotel Options
Within 3-5 minute drive of campus:
Within walking distance of campus:
The organizers of #BUDSC19 are committed to providing an environment where all participants–regardless of age, sex, gender identity and expression, sexual orientation, ability, physical appearance, race, ethnicity, nationality, marital status, military status, religion, socioeconomic status, childcare requirements, or dietary requirements–feel safe, included, and comfortable at the conference. We will do our best to accommodate specific needs; please notify one of the organizers (you can identify us by our orange name badges) if an issue arises or if we can be of help.
All Gender Restrooms: there are all gender bathrooms on the 1st, 2nd, and 3rd floor of the ELC. There will be directions on the registration table.
There is no place at this conference for harassment or intimidation of any kind. Please use the following supportive behaviors:
Use welcoming language that honors pronoun preferences and favors gender-neutral collective nouns
Encourage and yield the floor to those whose viewpoints may be under-represented in a group
Seek concrete ways to make physical spaces and online resources more universally accessible
Accept critique graciously and offer it constructively
Give credit where it is due
It is important to understand the range of behaviors that may constitute harassment, and we encourage you to stay alert to the welfare of those around you. Harassment includes, but is not limited to:
Verbal comments and triggering language that reinforce social structures of domination related to gender, gender identity and expression, age, sexual orientation, disability, physical appearance, body size, race, ethnicity, national origin, or religion (or lack thereof)
Sexual images in public spaces
Deliberate intimidation, stalking, or following
Sustained disruption of talks or other events
Inappropriate or unwelcome physical contact
Unwelcome sexual attention
Advocating for, or encouraging, any of the above behavior
To report incidents of any sort please report incidents to a staff member or volunteer; if one is not available please contact budsc@bucknell.edu.
(Sources of Inspiration: DHSI, DLF, NDLC, US OpenGLAM)
If you are experiencing difficulty accessing information on this site due to a disability, or if you have questions or concerns regarding the accessibility of content on this site, please contact us at budsc@bucknell.edu
Copyright © 2018 Bucknell University, Library & Information Technology